Leon's Style Salons and Spas are pacesetters in skincare, peels, bodywraps, manicures, pedicures and waxing.  If you need a day  of renewing call one of our Spa locations today.
Spa services are available at Leon's on Elm, Leon's Friendly Center, Leon's Firehouse.
You can also experience great results with Murad & Cosmedix home care regimen and treat yourself to a customized Cosmedix chemical peel.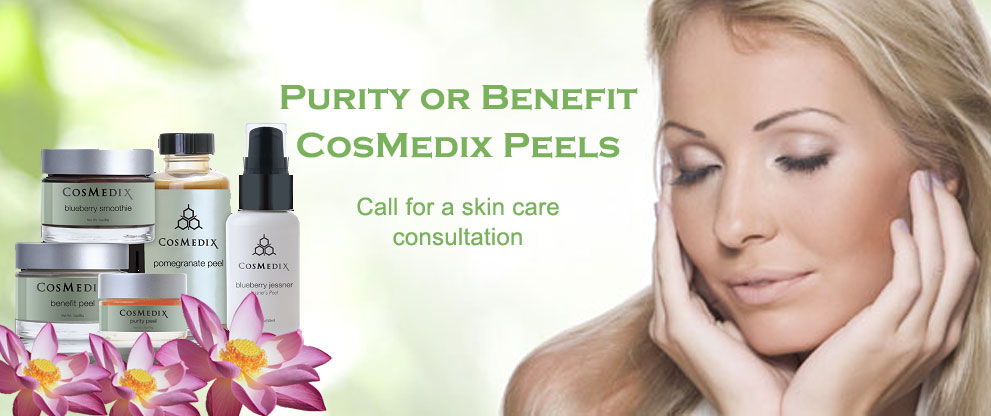 Call Today to begin a series of resurfacing Peels to reduce wrinkles, enhance brightening, hydrate, reduce pore size. Our Esthetians offer a complimentary consultation to determine your needs.
Facials

Basic Facial
$65 & up
Customized Facial
$65 & up
Vitamin C Facial
$65
Four Layer Facial
$85
Seaweed Gel Mask
$70

Microderabrasion Treatment

Individually
$125
Series of 6
$99 each
Add Decolatte
$25

Glycolic Treatment

Individually
$60
Series of 6
$275
with Facial
$65

Body Treatment/ Massage

Salt Glow Body Treatment
$65
Peppermint Seaweed Wrap
$90
Full Body Massage
$65
90 minutes
$90